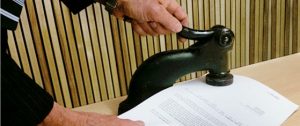 A lawyer seeking the consent of the Society to an application for a Notarial Faculty will have 10 years' experience post admission as a lawyer and must be a law firm partner or sole practitioner for 5 years.
Submit your interest by filling out the contact form to the Secretary or in writing to NZSN, PO Box 77-111, Mt Albert, Auckland 1350.
Select Application process to view full details.
We have a current shortage of notaries in rural areas and Council are particularly interested to hear from lawyers outside of the main centres.
Please see link to recent article published in the NZLS Latest News – Shortage of Notaries Public in rural areas